Helping teachers and their classrooms
We understand the importance of helping teachers fulfill their classroom missions. That is why we provide assistance through the generosity of our members and partners.
About the grants
This program provides one-time grants to active teachers who foster creativity in the classroom.
A maximum of $500 will be awarded per area and a minimum of one grant will be awarded in each of the 10 Regional Areas.
These special grants will provide additional funds to public school educators (Pre-K through 12 who are TRF members) so that their students will have the means to participate in special projects.
Funds may be appropriated in the areas of resources, leadership, research, or materials used by an active Indiana public school teacher.
The application and materials must be electronically received or postmarked by September 30.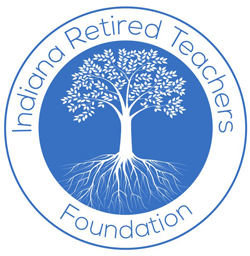 Winners will be selected by area committees and notified by October 31.
A one-page follow-up report is requested from the grant recipient by May of the following year.
Application Requirements
You must download the Application, fill it out and return to IRTA Foundation.

In 50 words or less, you must describe your school or classroom project. Please identify the population involved and include a detailed description of the demographic area for which the funds will be used.

You must state the overall goal or objectives for pursuing your project. Explain what you hope to accomplish at the completion of the grant.

You must show evidence of need for your project.

You must include a proposed budget, including an estimated list of materials and supplies to show how the grant money will be spent.
Completed applications should be sent to IRTA by September 30 to:
Indiana Retired Teachers Association Foundation
2629 Waterfront Parkway East Drive
Suite 105
Indianapolis, IN 46214

Email: info@retiredteachers.org
FAX: 317.637.9671
Questions: 888.454.9333
Active Teacher Grant Committee
Robert Suhrheinrich, Chair
812-455-4086
Email
Nancy Hunt
Martha Street